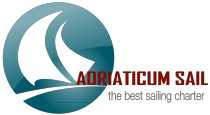 Sailing boat charter in Croatia
An sailboat to explore great areas - Book Online !
Rent a sailing boat and come to explore the beauty of Croatia ! Yachting holidays in Croatia generally consist of bareboat sailing or skippered one. Navigation on sailboats allows you more freedom, you can choose your own top destination, set your cruising itinerary and choose your own crew.

The type and range of sail vessels goes from standard and sport yacht, luxury boats to the private catamarans with a skipper, from few our bases on Adriatic sea: Split, Dubrovnik, Makarska, Tucepi, Trogir, Kastela, marina Biograd, Sukosan, Baska Voda, Murter, Rogoznica, Primosten, Sibenik, Zadar, Pula, Punat, Krk, Mali Losinj, Rovinj.

Beside sailboat hire in Croatia we offer also yacht charter possibility in other Mediterranean countries like Greece, Italy and Turkey or even on Thailand and Seychelles. Chartering a vessel, crewed or not on Adriatic sea with friends or family is an unique way to visit Croatian islands, while enjoying the thrill of yachting.
Sailing Boats
Displayed 28 - 31
Total 31 results
Chartering terms

It refers that you sail yourself and is one of the most exciting holiday possibilities all over the World. You are the skipper and therefore you can go wherever you wish, at your own pace. At least one member of your party must hold boat qualifications and radio communication license. Charters run from Saturday to Saturday, with embarkation being around 5pm and disembarkation around 8am. – 9am. In most cases you are expected to return the boat to the port of home base, although if you book early we can usually organize one -way if required.

If you would like to enjoy your sailing holiday and you have not enough experience, you can simply rent a yacht with professional skipper who takes complete responsibility for the safety of the vessels and those aboard her. Even for an experienced sailor, a skippered ship can be a relaxing and interesting way of exploring new cruising grounds. You need no qualifications if you choose this way of vacation. Remember that the skipper will need one of the berths on board.

Crewed yachting is for those who prefer more luxury cruising with professional and discreet crew (captain, hostess, sailor or cook ), who takes care of all your navigational and entertainment needs. Aboard a luxury yachts there is nothing else to do, but to relax on the sundecks or in her spacious and comfortable saloons, enjoying your meals and drinks watching the magnificent view that only the Croatian islands can offer.

Flotillas in Croatia

This is a vacation with a difference, seeing somewhere new every day without having to pack and unpack or pay extra travel or hotel expenses. Navigation goes with 5- 12 other yachts, your lead crew will sail with you and provide a flexible itinerary that includes suggested anchorages to visit during the day or to moor for the night, ensuring you see the best of your chosen area. Many flotilla enthusiasts say that this is what makes a flotilla trip so special – meeting people with similar interests and sharing the excitement of discovering new navigation areas together.
Visit Croatia, a European country surrounded by hundreds of islands of the Adriatic sea – an ideal destination for your vacation. Our fleet is moored in few Croatian embarkation ports. We offer to the clients and travel agents yacht charters service with a good maintenanced in order to provide pleasurable boating vacation. Charter a sailboat, motoryacht, an catamaran or gulet and  sail from any port you like.
Pula, Veruda, Rovinj, Vrsar, Umag, Opatija, Punat – Island Krk, Cres, Mali Losinj, Zadar, Sukosan, Biograd, Pirovac, Murter, Sibenik, Primosten, Rogoznica, Tribunj, Vodice, Trogir, Kastela, Marina Split, Seget Donji, Baska Voda, Makarska, Dubrovnik.