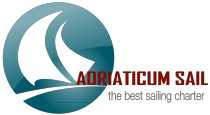 Marina Pirovac
Obala Rtine 1a, 22213 Pirovac, Croatia
Welcome to Marina Pirovac
Marina Pirovac ltd. was founded in 1996, based on thirty years of experience in the nautical sector. The construction of the marina started in 2013 with the construction of the seafront and the piers with marina building being built in 2016. Marina Pirovac opened in 2017, completely changing the vista of Pirovac and its tourist offer.
Marina Pirovac is located in the centre of the old Dalmatian village of the same name. Protected from winds, it is a safe harbour for two hundred vessels. The vicinity of the national parks of Kornati and Krka make it an ideal starting point for excursions, cruises and regattas.
Within the marina there is a restaurant, free Wi-Fi, boat service, apartments and parking. Not far from the marina there is a newly redesigned beach, supermarket, bank, post office, pharmacy etc.
The Marina has two hundred sea berths. For each berth, a water and electricity connection is provided (from 16 to 32 A). The marina consists of two 150 m and 260 m long floating breakwaters, and three floating piers, total length of about 280m, and a mooring quay of about 305 m.
The depth of the sea at the piers is from 1.50 m to 9 m. The distance between the waterfront, the piers and the breakwaters is 36 m to 64 m. There are two sanitary facilities and a parking space for 100 parking spaces.
Friendly Marine personnel will welcome you and help you dock your boat and provide all the information you need. The piers are guarded for 24 hours, and the entire marina area is secured and under constant video surveillance.