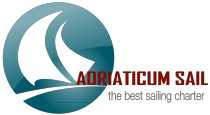 About Yacht Charter in Croatia
Yachting and sailing facts in Croatia
Welcome to Croatia the land of thousand islands !  The sailing and yacht charter is the best way for visiting the beauty of the Croatian coast, Adriatic sea and the Mediterranean. Croatia is for a long time one of the tourist favorite destinations with many types of boat rentals available: motor yachts hire, sailboats rent, cruising vessels, bareboat or skippered boats, catamaran cruising, renting luxury yachts and megayachts with skipper or professional crew.

A sailing season starts from April to the end of October. Embarkation bases are set from north part of Adria sea in – Vrsar, Pula, Rovinj, Punat and Mali Losinj, to the middle part – Zadar, Biograd, Murter , Sibenik, Primosten, to the south – Rogoznica,  Seget Donji, Trogir, Kastela, Split, Baska Voda and Dubrovnik.

We say that Croatia is a place to enjoy in many diferent ways and one of the  them is a Boating.

– Which type of yachting to choose ?

Be a master of your own vessel; get the freedom of bare boating by exploring and creating your own itinerary. If you have all necessary skills to sail and that you can read charts and navigate, this is just the best possible choice for you. This is most popular category of yacht hiring in Croatia.
The leading person need to have enough navigational skills and to posses a valid boat license to navigate at the open sea with a radio communication license as well.
As the skipper, you will be responsible of keeping and sailing of the boat, and of your crew's safety.
In case that you are not competent to drive the boat we will offer you a skipper service.

– For list of sailboats, please view: http://www.adriaticum-sail.com/sailing-boats/

---

This is good solution if you do not feel sure enough in your navigational skills, or if you are discovering a new sail area and feel the need to have a guide for your vacation. In this case you add a skipper as part of your cruise. Adriaticum Sail Charter will choose and provide the skipper for your holiday and charge for that an extra service. You are also responsible to provide the food and drink to the skipper. Cruising itinerary you can make alone or let that the skipper make you some cruising suggestions. On some sailboats, motor boats and catamarans is important that skipper have his own cabin to sleep.

– For list of motor boats, please view: http://www.adriaticum-sail.com/motor-yachts/

– For list of catamarans, please view: http://www.adriaticum-sail.com/catamarans/

---

Let your Croatia sailing adventure begin! In this solution the yachts come with a captain, sailor and hostess or cook (chef). You can decide if your  boat vacation will be between excitement, lot of activity or a pure relaxation.  But it can be a combination of these three. All you'll need is to make some decisions in order to help us to select what is best for you, your family and friends.

Luxury yachts are larger and more exclusive as other vessels. They have also more extra equipment like water-skiing, scuba diving, windsurf, snorkeling and other. In this category of boats goes also Motor sailers and gullets in Croatia,  which are mostly set with 3-6 crew members.

– Check out our selection of  Luxury Yacht Charter.

– How to choose the starting base and cruising destination ?

Yacht embarkation bases: Split, Dubrovnik, Trogir, Biograd, Sukosan, Rogoznica, Primosten, Zadar, Pula and many other marinas on Adriatic sea. You are able to choose alone in which marina you wont to embark. It depends also of your plane connections while all this marinas have no airport. In that case we can offer you an extra service with mini bus transfers from airport to the marina that you choose.

See more about Marinas in Croatia.

If you are unsure about the best routes and itineraries, we can offer you Some  Itinerary recommendations.

– When is the best time to rent a boat in Croatia ?

For sailing Croatia is ideal from late March to mid July and then from September to early November. July and August are very busy on the Adriatic, both on the coastal roads necessary to get to the marinas and on the Adriatic Sea itself. Weather-wise (or more appropriately wind-wise) late July and August aren't the best choice. Just before and after that, however, you can count on just the right wind for good sailing. If sailing in the winter be sure that you are chartering a boat with a heating system as blankets will not be enough from November to March. Normally you can swim in the sea from mid May to late September.

For those not interested primarily in sailing, May to September is an ideal time to visit Croatia. July and September are probably the best since at that time you are unlikely to be surrounded by crowds of other visitors. The weather is beautiful, and warm enough to enjoy the coasts.

Check about Weather forecast.

---

– Sailing Holidays

The Croatian coastline is perfect for sailing holiday. With so many islands and ports, you can stop as many times as you like or sail for as long you wish. With over 1.000 islands, sail holidays can provide an excellent way of seeing some of the smaller (perhaps even uninhabited!) islands that would otherwise be difficult to visit with scheduled ferry lines. Such vacations can be considered to be more "hands-on" than your usual vacation, although everyone from beginners to more experienced sailors can find something suitable.

– About Croatia: http://www.adriaticum-sail.com/about-croatia/

Sailing holiday generally either consist of charter a boat, bareboat or with an skipper. Sail courses can range from beginner  ones to those wishing to brush up their skills at intermediate or advanced level.
If  rent a yacht takes your fancy, there are plenty of options open to you – everything from small motor boats to make short trips to local islands, to large, luxury yachts and catamarans where the sky may very well be the limit – at least in terms of price ! If you do go down the suggested route, remember to consider marina facilities and fees; some information can be obtained from Adriatic Club Croatia, which runs 21 marinas on the Croatian coastline.

Alternatively, you could book a cabin charter with us on motor sailer or traditional wooden gullet vessel set with completely crew.

– For list of cruising vessels, please view: http://www.adriaticum-sail.com/cruising-vessels/

---

Booking rental prices depending of charter week period, early and last minute booking or special discounts as repeated client.

More about rental prices you will find on this web page: https://adriaticum-sail.com/price-list/

Whatever you choose, you will enjoy the delights of the Croatian coastline!