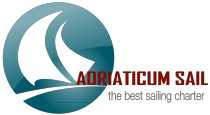 Croatia Yacht Chartering
How to rent a boat?
FIRST STEP: Decide the rental period and the length of your cruising holidays.

SECOND STEP: Contact us via e-mail or phone, to confirm availability of the yacht type you have chosen or let us help you choose one. You can send to us also the request and we will answer to you within 24 hours with an offer and rental weekly price.

THIRD STEP: Confirm your reservation of a specific model for a specified period (mentioned exact dates).

FOURTH STEP: We will send you the contract and invoice which you must sign and e-mail or fax us back. Upon signing the contract, the advance payment of 30% or 50% of the total hire must be remitted to confirm the reservation. This procedure should not take longer than a week, as the boat is under the option and cannot accept other bookings.

FIFTH STEP: Your rentals are confirmed as soon as we receive both, signed contract and advance payment.

SIXTH STEP: Rest of payment of 50% is due the latest four weeks before embarkations.
---
Check in: 17:00 / Check out: 09:00

Charters commence on Saturday afternoon and departure is on Saturday morning , with returning in the base marina at Friday evening. Normally, your ship will not be available before 17.00., as some hours are necessary to prepare her, properly, for your trip.
However we always do our best to deliver the boats to our customers before the above mentioned time. In case that your arrival is earlier than your boarding time, a sort visit in the town or a drink at a bar around the port is our recommendation.
Your luggage may remain safely on board. You are kindly requested to avoid the "semi – embarkation" during the preparation of the vessel. Inspecting and checking the boat and her inventory list, please feel free to ask for more information regarding your vessel or cruise routes, as it will be our pleasure to make orientation as thorough as possible.

Returning in starting ports

Regarding your return, it is highly recommended, you to be at the destination harbors around 17.00 to 19.00. and spend your last night there. Remember that the yachts must be redelivered around 09.00 am next morning clean and full with water and fuel tanks.

Transfer from or to airport

We can arrange your transfer ( with mini bus or car ) from or to the airport and you can pay the taxi driver directly. Upon your return, please give us your departure time to confirm your transfer. Please also note that for normal flights you have to be at the airport an hour before departure and for charter flights, at least one and a half, even if you have confirmed seats.

Suggested itineraries

Depending on your starting harbor and the duration of your holiday you have the following alternatives, please visit: http://www.adriaticumsail.com/croatiayachtschartersboats_embarkation_bases.htm
with our recommendation of some ports to embark on Adriatic sea. You will carry out your original sailing plan considering first weather conditions and giving priority to the security of the crew and the yacht.
– About the cruising routes, please visit the following page:
http://www.adriaticum-sail.com/croatiayachtscharters_boats_itinerary.htm

Fuel and water tanks

Upon delivery, your boat will be full with fuel and water. She must be redelivered to our staff in the same way. During your vacation you can find water at all ACI marinas and some islands.

What to bring with you?

– It is recommended not to bring with you heavy clothes. Light T-shirts, casual trousers and some warm pull-over for the cool nights should be enough.
– A water resistant jacket could be proved necessary while sailing in rough weather.
– Avoid to bring valuable items such us golden necklaces, watches, earrings etc. In case that you will finally decide to have such things with you, remember to check if you have everything before you leave the yacht.
– Two pairs of soft boat shoes should be our recommendation.
– If possible, do not bring with you hard suitcases. The storing space on board is limited and such suitcases is difficult to be stored. It should be much better to use soft fabric bags. They can be easily folded and stored anywhere.
– You don't need to bring sheets, blankets, pillows, pillow cases – this is provided on the boats.
– You should think of bringing bath towels. Only on the luxury motor yachts, towels are provided.
– Please check our CHECK LIST with things to bring !!

Provisioning

We can arrange your provisions, so you will find them on board upon your arrival, provided we have received your order at least 10 days before embarkation. Please note that some items or brands are not available at any time. However we shall make an effort to make your list complete. We will send you our provisioning list together with all documents concerning your charter. Please mark your requests and send it back to us by fax or e-mail.

Shopping

Normally in the main towns, shopping is possible from Monday to Saturday. However in most islands, groceries, mini markets, bakeries are often open even on Sunday. The shopping hours are various in the islands and towns. The market close about 21:00.

Currency Exchange

We recommend you, to exchange money through banks and exchange offices. Banks in Croatia are open daily, except weekends. You can find banks in the main towns of the islands, and change foreign currency there, officially. Remember that if you exchange foreign currency in hotels, supermarkets, restaurants etc, the rate will be less. You may also change money in licensed shops, unfortunately not available in all islands.

We wish you pleasant stay and good wind !
Adriaticum Sail Team