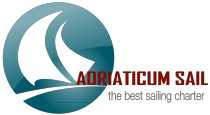 Marina Ramova Makarska
Krvavica 44 , 21320 Baška Voda
Marina Ramova Makarska
With its selfless investments, the nautical tourism port "Ramova" Marina, through its modern technical equipment, services and construction of an ecological storage, meets the nautical standards of environmental protection that present one of its top priorities when it comes to the protection of the sea and the coast.
The service of providing berths is comprised of 255 berths of which 60 are on land and 195 at sea with electricity and water connections for the receipt of vessels of a maximum length of up to 16 meters.
Beside its own service zone in which extraction services are provided for vessels up to 7 meters, there are cranes with a capacity of 20 tons and 8 tons, a non-stop sea security guard service, a secure and guarded parking lot with 100 parking places and the "Ramova" Marina restaurant with a tavern with a capacity of up to 150 places. On the very beach, there is a cocktail bar. Within the "Ramova" nautical centre, fishing permits are issued to foreign citizens.
Adriaticum Sail © 2023. All rights reserved. Design and hosting: ORBIS.HR