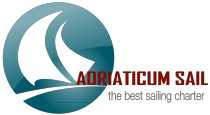 Marina Punat
Puntica 7, 51521 Punat
Marina Punat is located on the southwest part of the Island of Krk in one of the most protected bays on the Adriatic Sea.
At Marina Punat, you will find everything you need in one place to enjoy a stress-free nautical vacation. Restaurants, Hotel Kanajt, swimming pool and wellness, carefully selected additional services and shops, and the superbly equipped Yacht Service provide yachtsmen with everything they need.
---
The marina offers high quality berths on 14 piers, for vessels up to 40 m in length.
Dry berths are provided on the marina plateau near the sea, and in the Dry Marina Brodica.
Berths are equipped with the necessary infrastructure:
Drinking water connection: 1/2″
Electricity connection: 16 A
Specified sea berths with the prepaid payment system: 32 A, 63 A or 125 A
Wireless WLAN internet connection
All berth services include:
Proactive boat care – weekly report with a photo of the vessel
Video-surveillance of the marina and the entrance
High level of fire protection
Emergency system and environmental protection
Reception with a money exchange service, information desk, weather forecast, weather station, internet café, parking cars, parking areas for trailers, six sanitary facilities with hot water, a sanitary facility for the disabled, pump out service, defibrilator, garages and warehouses for storing vessel equipment, summer entertainment for children, a playground, laundry services, organised transport to Rijeka Airport, taxi services, rent a bike, discounts for members…
---
Adriaticum Sail © 2023. All rights reserved. Design and hosting: ORBIS.HR