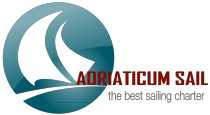 Marina Kornati Biograd
Šetalište kneza Branimira 1, 23210 Biograd na Moru
Marina Kornati is situated in the town of Biograd. It is a modern nautical centre, located north of the ferry pier in the northern part of the town harbor, at the gateway to the Kornati Archipelago, a famous national park with over 150 islands. The town Biograd na Moru dates from the 10th century and has developed into a tourist destination in the last fifty years, characterized by beautiful beaches and picturesque bays.
Approach: Boats enter between the the two large breakwaters protecting both sides of the marina. The breakwaters protect the marina from winds but north-westerlies can produce swells in the marina.
Open: Troughout all year.
Video:
Mooring: The marina has 450 sea and 60 dry berths. All berths have water and power supply.
Facilities: Reception, exchange office (bureau de change), restaurant, Captain 's Club, grocery shop, chandlery (nautical equipment shop), repair shop, 10 t crane, 50 t travel lift, car parking.
Welcome !
Adriaticum Sail © 2023. All rights reserved. Design and hosting: ORBIS.HR