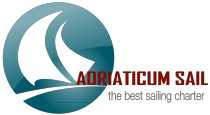 ACI Marina Pomer
ACI Marina Pomer has been totally refitted in line with ACI's modern visual identity – new buildings and facilities, a pool, promenade, car park, hygiene facilities, LED lighting, the latest Wi-Fi system – and as such it delights guests, old and new as before. Its offer is also complemented by the new 'Sopravento' restaurant equipped to ACI's highest standards of hospitality, with a rich choice of fresh fish, homemade Mediterranean delicacies, local olive oils and selected wines. Within the restaurant is an unmissable attraction, a pool with a wet bar, where guests can enjoy exotic refreshing drinks whilst sitting on underwater chairs.
---
---
ACI Marina Dubrovnik
ACI Marina Dubrovnik
The 'honorary' resident of UNESCO's list of protected world heritage and pearl of the Adriatic – Dubrovnik, is situated at the very south of Dalmatia. At the mouth of the River Ombla just 6 kilometres from the fascinating old town's heart is hidden one of the most beautiful and best of the Adriatic's marinas – the ACI Marina Dubrovnik with its many amenities. The quality of its service is well-known and for the last four years in the 'Tourist Flower – Quality for Croatia' campaign it has been declared the best marina in the category of marinas with 250 to 450 berths.
Marina Ramova Makarska
Marina Ramova Makarska
With its selfless investments, the nautical tourism port "Ramova" Marina, through its modern technical equipment, services and construction of an ecological storage, meets the nautical standards of environmental protection that present one of its top priorities when it comes to the protection of the sea and the coast.
The service of providing berths is comprised of 255 berths of which 60 are on land and 195 at sea with electricity and water connections for the receipt of vessels of a maximum length of up to 16 meters.
Beside its own service zone in which extraction services are provided for vessels up to 7 meters, there are cranes with a capacity of 20 tons and 8 tons, a non-stop sea security guard service, a secure and guarded parking lot with 100 parking places and the "Ramova" Marina restaurant with a tavern with a capacity of up to 150 places. On the very beach, there is a cocktail bar. Within the "Ramova" nautical centre, fishing permits are issued to foreign citizens.
Marina Baška Voda
Marina Baška Voda
Baska Voda is a tourist destination in Central Dalmatia, 50 km south of Split. Since the marina is situated in the very centre of Baska Voda, the guests can easily reach numerous nearby restaurants and bars, do the shopping in nearby supermarkets, swim and sunbathe on many modern beaches of the Makarska Riviera. Baska Voda also offers many apartments, rooms as well as hotel accommodation, everything within easy reach.
Open: Throughout the whole year.
Berths: The marina has 200 berths and 30 dry berths. All berths have water and power supply.
Facilities: Reception, toilets and showers, parking lot.
ACI Marina Split
ACI Marina Split
In 293 AD Roman Emperor Diocletian ordered the construction – on the ruins of the Greek city of Aspalathos and near Salona, an ancient urban centre – of a magnificent palace in which he would spend his final years. The town of Split as we know it today expanded from Diocletian's Palace, the world's best preserved palace from late antiquity. Split is now the capital of Dalmatia, captivating visitors with its Mediterranean charm and majestic architecture. Modern Split is most closely identified with popular music and sports, earning Diocletian's city the sobriquets of "the most musical Croatian city" and "the sports-maddest city in the world".
In the most beautiful part of the city's port, north of the Sustipan peninsula, lies ACI Marina Split. It is open all year round, its long breakwater providing excellent protection from rough seas and southerly winds that are so often mentioned in many popular local songs. It is at ACI Marina Split that the Split Lungomare begins; this longest promenade in the Adriatic – and certainly one of the most beautiful – will take you to the famous and diverse beaches of this "beautiful, sun-kissed flower of the Mediterranean," as another popular song puts it.
Berths (moorings)
– 318 berths
– 30 dry berths
Facilities
reception with an exchange office and with a shopping point with rich selection of accessories from the ACI collection
cashpoint
several restaurants with cafe bar ,ice tube / ice maker
toilet and shower facilities with separate disabled provision, launderette
grocery store, nautical equipment store
charter agencies and boat sales service
repair and maintenance shop, sail repair shop, 10 t crane, 45 t slipway, dismasting "needle"
fuel station at 100 metres' distance
Wi-Fi internet access
Marina Kaštela
Marina Kaštela
Marina Kaštela is a recently built marina in Croatia. It is situated on the south east side of Kaštela Bay. The bay is shielded by Kozjak Mountain from the north while the Marjan Peninsula and the Čiovo Peninsula guard the bay's southern side.
Due to its outstanding geographical position in the central Adriatic and its expert project design our marina is:
– a safe harbor for private and charter operated yachts
– a pleasant place to spend your holidays enjoying a Mediterranean climate, dry and warm during the summer & wet and mild during the winter
– connected to neighboring cities by a network of state roads and motorways
– connected with all European countries by railroad, bus and ferry
– connected with the whole world because Split Airport is located only 4 km away
– close to the central Adriatic islands which provide natural protection. The islands also form a part of the marina's natural nautical infrastructure.
– close to Split and Trogir and thus providing adequate administrative, economic, cultural and historic background to everything it has to offer.
Services and facilities available upon finishing the construction of the marina:
420 berths with electricity connections and water tap (depth from 2.5 to 8 meters – 8 to 26 feet inside the marina, 10 meters – 33 feet on the outer side of the peer for mega yachts)
400 dry berths for ship accommodation on land*
Hangars for vessels
60 ton travel lift
200 ton travel lift*
60 ton carello for safe on land boat transport
40 ton carello for safe on land boat transport
5 ton crane
Usage of warehouse
Air conditioned lounge for charter guests*
Reception
Supermarket
Café-bar
Restaurant
437 parking spaces
boat maintenance workshops and services
sanitary facilities with showers
25 m swimming pool*
Sailing club, with facilities for commercial and sport regattas – unlimited number of participants*
Vacuum sewage pump system*
Hotel with congress center*
* – marked services and facilities not yet fully available
ACI Marina Trogir
ACI Marina Trogir
The town of Trogir is literally a museum, its historic town centre having been a UNESCO World Heritage Site since 1997. Listing all the astonishing sites in this medieval town, which took its current shape between the 13th and 15th centuries, would take an inordinate amount of time. However, pride of place certainly goes to the Cathedral of St. Lawrence, with its famous portal by Master Radovan, located in the narrow main street lined with Renaissance, Gothic and Baroque palace fronts. The oldest symbol of Trogir would be Kairos, the ancient Greek god of the right or opportune moment, the 3rd-century BC relief of whom is preserved in the Benedictine convent, partly open for visitors during the summer season.
A bridge allowing the passage of boats of up to 2.80 metres in height connects the old town centre with the island of Čiovo where ACI Marina Trogir is located. The marina is open all year round and offers a fabulous view of the charming promenade of Trogir and of St. Lawrence's Cathedral bell tower. Visitors may think that time stands still in this town, but the energy of its citizens who live in happy symbiosis with the ever-inquisitive tourists will soon convince them otherwise.
Berths (moorings)
– 174 berths
– 35 dry berths
Facilities
reception with an exchange office, ATM
restaurant, café bar
fitnesscentre, charter agencies
grocery stores and nautical equipment stores
toilet and shower facilities with separate disabled provision
diving school, sailing school
repair and maintenance shop, 9 t crane
car park
laundry washer and drier
fuel station
Wi-Fi internet access
Marina Seget
Marina Seget Donji
Marina Seget is situated only 8 minutes from the international airport Split. Land at Marina Seget Donji (N 43° 31`/ E 16° 14`), one of the most modern and beautiful yacht harbours in Croatia. Those planning a sailing holiday along the Croatian Adriatic coast will find ideal mooring for motorboats, sailing boats and catamarans. Marina Seget disposes of a total of 400 moorings for boats with a length of 6 to 60 metres arranged along 11 moles. A few moorings are reserved for yachts with large drafts (max. 6 metres). Please use the following enquiry form or contact our staff at Reception if you are planning a boating holiday in Croatia and are interested in a berth or mooring at Marina Seget. We are looking forward to welcoming you !
Services
Boat Maintenance
Boat Electrics
Saddlery and Upholstery
Boat Joinery
Canvas Workshop
GRP work
Ship Mechanics
Miscellaneous
Marine filling station
Restaurants and Cocktail Bar
Weddings
Events
VIP Service
Marina Frapa Rogoznica
Marina Frapa Rogoznica
Marina Frapa wears a beauty crown among the Adriatic marinas, and it is certainly one of the most beautiful marinas of the Mediterranean. It is situated in the central part of the Croatian coast, between Šibenik and Split, in the heart of Dalmatia in Rogoznica, in a lovely bay of Soline, sheltered from all directions.
The centre of the marina is an artificially built island in with a number of facilities such as: the reception area, a control tower, servicing facilities, a transit jetty of the length of 396 m suitable also for mega yachts, the hotel "Otok" and the adjoining parking area, the majority of the catering facilities and other accompanying service-business facilities.
The on-shore marina complex includes 10 jetties with 450 fully equipped berths and a guarded area for 150 dry berths. The indispensable on-shore facilities are the hotel "Kopno", the outdoor swimming pools complex and a disco-night club, a luxury sports centre, the main conference hall, and the monitored parking area. The entire marina Frapa complex covers an area of more than 136 000 m2. There is a 24-hour vessels surveillance service and video surveillance at the entrance into the marina.
A modern, elegant and swanky ambiance of the marina radiates tranquility and hospitality. A variety of offer and a high quality service, professional and always friendly staff will make sure you have a pleasant stay, and your requests are fulfilled. The Marina Frapa is open throughout the year, and your visit to our marina will be an unforgettable and delightful experience of which you will have a lasting memory.
We would like you to join us in saving the natural harmony that has long existed in this region.
Marina Primošten
Marina Kremik  – Primošten
The Kremik Marina is located in a picturesque bay surronded by hundred year old vineyards that produce the famous Babić wine. Located south of Šibenik, and set snugly into the land, this marina is certainly one of the most by nature protected marinas in the whole Adriatic coast and offers sailors and motorboat owners security and protection during their summer holidays. Marina Kremik is directly conected with Dalmatian coast road. Split Airport is only 30 km and conection to highway only 32 km away from marina.
If you come with your car take highway exit for city of Šibenik and proceed to Primošten.
For safety of our guests, berths in marina have fingers so that our guests have easy berthing. Besides finger berths marina has mooring places for bigger yachts.
For smoothly planing of your holidays here are some approximately distances in nautic miles:
Marina Kremik –Vodice 14 NM
Marina Kremik –Kornati 20 NM
Marina Kremik – NP Krka 18 NM
Marina Kremik – Šibenik 12 NM
Marina Kremik – Hvar 35 NM
Marina Kremik – Vis 30 NM
Marina Kremik – Zadar 40 NM
Marina Kremik – Korčula 50 NM
The marina has 393 berths (moorings and finger moorings) in the sea and 150 on dry land, each one of which is supplied with water and 220 V/380 V electricity.
Sanitary facilities are open 24 hours.
The marina is well lit and secured. Of its facilities we might mention the reception, restaurant, market, nautic shop, technical service with a complex workshop, and a petrol pump and taxi service, if you need it.
It is also possible to rent a large number of luxurious charter vessels. All lovers of the sea will certainly find the Kremik marina one of their favorite ports.
Welcome to Croatian sailing paradise !