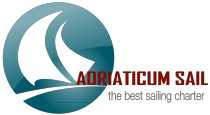 Last minute offer
COVID-19 CANCELLATION POLICY UPDATE – 20.6.2020.

The situation with COVID- 19 is changing daily . Croatian and Greek borders are opened and welcoming all of you. Restrictions are reducing daily all over Europe, and although Croatia has opened its borders, still some of the countries still hold strict restrictions.

1. Due to this we have updated our Covid 19 cancellation policy. Following measures are valid from today till further notice.

• For the Clients coming from countries whose borders are opened, we proceed with charter as originally booked with no special cancelation terms.

2. In case that due to COVID 19 travelling restrictions clients ARE NOT ABLE to reach Croatia, the clients have possibility:

• To change their booking for any other available period in season 2020 (conditions will be determined for each booking individually with respect of the price range) the latest 30 days before the charter. To postpone to the season 2021 is also an option, but in that case we will manage every request individualy. Please contact us !

IMPORTANT: In case we don't receive the confirmation for rescheduling or voucher request 30 days before the charter, we will consider that the charter is cancelled, and General terms and conditions for cancellation will be applied.

For any further info please contact us on: info@adriaticum-sail.com

We thank you for your trust and your loyalty !